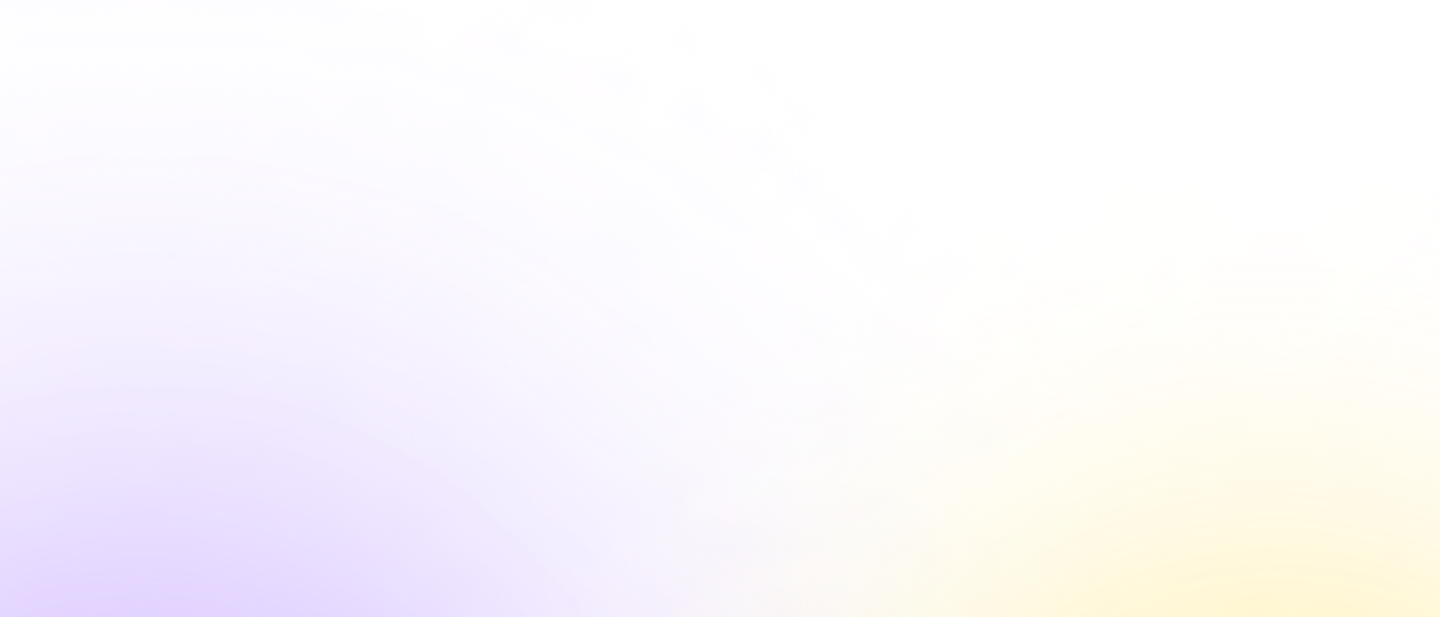 This Terms of Use Agreement ("Agreement") constitutes a legally binding agreement made between you ("you") and ADME (CY) LTD. located at 62 Agiou Athanasiou Avenue, BG WAYWIN PLAZA, office 101, 4102 Limassol, Cyprus and its affiliates and subsidiaries (collectively referred to as "we", "us", "our"), concerning your access to and use of the www.jointhesoul.com website ("Website"). The website allows users to read information about the company, search for job openings and apply for positions and programs (collectively, "Services"), which may be branded THESOUL, THESOUL PUBLISHING, or another brand owned or licensed by us.
PLEASE READ THESE TERMS AND ANY SPECIFIC AND/OR SUPPLEMENTAL TERMS AND CONDITIONS CAREFULLY BEFORE USING THE SERVICES. THESE TERMS GOVERN YOUR USE OF THE SERVICES IN GENERAL. BY USING THE SERVICES YOU AGREE TO BE BOUND BY THESE TERMS AND ANY SPECIFIC AND/OR SUPPLEMENTAL TERMS AND CONDITIONS. YOUR USE OF THE SERVICES IS ALSO GOVERNED BY OUR PRIVACY POLICY.
IF YOU ARE IN THE UNITED STATES — ANY DISPUTE BETWEEN YOU AND US, EXCEPT DISPUTES RESOLVED IN SMALL CLAIMS COURT, IS SUBJECT TO A CLASS ACTION WAIVER AND MUST BE RESOLVED BY INDIVIDUAL BINDING ARBITRATION. PLEASE READ THE ARBITRATION PROVISION AS IT AFFECTS YOUR RIGHTS UNDER THIS CONTRACT.
These Terms of Use Are a Contract Between You and Us
Eligibility. You represent to us that you have read, understood, and expressly agree to be bound by this Agreement, and the terms, conditions, and notices contained or referenced herein, whether you have created an account (and agree to this Agreement at the time you created that account) or whether you simply browse, use, or access Services offered directly by us or through a third party (and agree to this Agreement when you browse, use, or access any aspect of the product). By using the Services, you represent and warrant that: (a) all registration information you submit is truthful and accurate; (b) you will maintain the accuracy of such information; © you are 18 years of age or older; and (d) your use of the Services does not violate any applicable law or regulation. If you do not agree to the Agreement, you may not use the Services.
Amendments. We may need to make changes to any portion of this Agreement from time to time and for many reasons, including to reflect updates to the Services or changes in law. If we make a material change to this Agreement, it will be effective thirty (30) days following either our dispatch of a notice to you or our posting of the amended terms through the Services, the third party that makes Services available to you, or at www.jointhesoul.com. You are responsible for periodically reviewing this Agreement for updates and amendments. By continuing to use the Services you will be deemed to have agreed to and accepted any amendments. If you do not agree to any change to this Agreement, you must discontinue using the Services.
Prohibited Activities . You may not access or use the website for any other purpose other than that for which we make it available. Prohibited activity includes, but is not limited to:

criminal or tortious activity, including child pornography, fraud, trafficking in obscene material, drug dealing, gambling, harassment, stalking, spamming, copyright infringement, patent infringement, or theft of trade secrets;
advertising to, or solicitation of, any user to buy or sell any products or services;
transmitting chain letters or junk email to other users;
using any information obtained from the website in order to contact, advertise to, solicit, or sell to any user without their prior explicit consent;
engaging in any automated use of the system, such as using scripts to add friends or send comments or messages;
interfering with, disrupting, or creating an undue burden on the website or the networks or services connected to the website;
attempting to impersonate another user or person;
using the username of another user;
selling or otherwise transferring your profile;
using any information obtained from the website in order to harass, abuse, or harm another person;
displaying an advertisement, or accepting payment or anything of value from a third person in exchange for your performing any commercial activity on or through the website on behalf of that person, such as posting blogs or bulletins with a commercial purpose; and
using the website in a manner inconsistent with any and all applicable laws and regulations.

Electronic Notice. You consent to receive notices, including agreements, disclosures, and other communications, electronically from us at the email address you have provided. You agree that these electronic notices satisfy any legal requirements that such communications be in writing.
Termination or Suspension. We may terminate or suspend your access to any Services, and/or terminate this Agreement subject to the survival of terms as provided below, if required by law, or if we have objective reason to believe you have used the Services in violation of any provision of this Agreement or any supplemental terms, and/or if you engage in or encourage infringement or any other illegal conduct as it relates to your use of the Services.
Intellectual Property Rights
The content on the website, except for all content created by users ("Contribution"), including without limitation, the trademarks, service marks and logos contained therein ("Marks"), are owned by or licensed to us, subject to copyright and other intellectual property rights under United States and foreign laws and international conventions. Materials on the website are provided to you AS IS for your information and personal use only and may not be used, copied, reproduced, distributed, transmitted, broadcast, displayed, sold, licensed, or otherwise exploited for any other purposes whatsoever without the prior written consent of the respective owners. Company reserves all rights not expressly granted in and to the website and the Materials. You agree to not engage in the use, copying, or distribution of any of the Materials other than expressly permitted by Company, including any use, copying, or distribution of third parties' materials obtained through the website for any commercial purposes. If you download or print a copy of the Materials for personal use, you must retain all copyright and other proprietary notices contained therein. You agree not to circumvent, disable or otherwise interfere with security related features of the website or features that prevent or restrict use or copying of any Materials or enforce limitations on use of the website or the Materials therein.
Usage Rules
Changes to the Services. The Services are constantly evolving and will change over time. We reserve the right to make such changes or, if necessary, discontinue Services. If required by law, we may also need to suspend, restrict, or terminate your access to Services.
Third-Party Services or Platforms. The Services may integrate, be integrated into, or be provided in connection with third-party websites, services, applications, platforms, and/or content. We do not control those third-parties or the Services they make available. You should read the terms of use agreements and privacy policies that apply to such third-party Services.
Internet, Browser and System Requirements. You may need a high speed Internet connection and/or minimum system and/or browser requirements to access and use certain aspects of the Services. You are required to review the minimum requirements necessary for use of the specific product.
Mobile Networks. When you access the Services through a mobile network, your network or roaming provider's messaging, data and other rates and fees will apply. Some Services may be prohibited or restricted by your network provider and not all Services may work with your network provider or device.
Informational Purposes. You understand that the Services are for your personal, noncommercial use and are intended for informational purposes only; the content available does not constitute legal, financial, or other professional advice and cannot be used for such purposes.
Commercial, Marketing, or Branding Use Prohibited. Except as expressly licensed, we do not allow uses of the Services, or our other intellectual property, that are commercial or business- related, including used in marketing or branding, or that advertise or offer to sell or promote Services or services (whether or not for profit), or that solicit others (including solicitations for contributions or donations).
Malware. You agree not to knowingly or recklessly introduce a virus or other harmful component, or otherwise tamper with, impair or damage any product or connected network, or interfere with any person or entity's use or enjoyment of any product.
Disclaimers and Limitation on Liability
THE SERVICES ARE PROVIDED "AS IS" AND "AS AVAILABLE." WE DISCLAIM ALL CONDITIONS, REPRESENTATIONS AND WARRANTIES NOT EXPRESSLY SET OUT IN THESE TERMS TO THE FULLEST EXTENT PERMITTED BY LAW.
It is your responsibility to ensure you follow installation instructions, have the minimum system requirements, update software as recommended, and consult our user service resources if you encounter a problem with the Services.
We shall not be liable for delay or failure in performance for causes beyond our control or any other damage which does not result from a breach of our obligations under this Agreement.
We are not liable for business losses. We only supply Services for your personal, non-commercial, and domestic use. If you use the Services for any other purpose we will have no liability to you for any loss of profit, loss of business, business interruption, loss of business opportunity, or similar loss.
WE ARE NOT RESPONSIBLE FOR ANY LACK OF FUNCTIONALITY OR FAILURE TO PROVIDE ANY PART OF THE PRODUCT(S), OR ANY LOSS OF CONTENT OR DATA THAT IS DUE TO: YOUR EQUIPMENT, DEVICES, OPERATING SYSTEM OR INTERNET CONNECTION; OR YOUR FAILURE TO COMPLY WITH SPECIFIED COMPATIBILITY REQUIREMENTS.
WE SHALL NOT BE LIABLE TO YOU FOR INDIRECT, INCIDENTAL, SPECIAL OR CONSEQUENTIAL DAMAGES, INCLUDING LOST PROFITS AND PROPERTY DAMAGE, EVEN IF WE WERE ADVISED OF THE POSSIBILITY OF SUCH DAMAGES, NOR SHALL WE BE HELD LIABLE FOR DELAY OR FAILURE IN PERFORMANCE RESULTING FROM CAUSES BEYOND OUR REASONABLE CONTROL.
IN NO EVENT SHALL OUR TOTAL LIABILITY TO YOU FOR ALL DAMAGES, LOSSES AND CAUSES OF ACTION EXCEED ONE THOUSAND EUROS (EUR 1,000).
Submissions and Unsolicited Ideas Policies
Our long-standing company policy does not allow us to accept or consider unsolicited creative ideas, suggestions or materials. In connection with anything you submit to us — whether or not solicited by us — you agree that creative ideas, suggestions or other materials you submit are not being made in confidence or trust and that no confidential or fiduciary relationship is intended or created between you and us in any way, and that you have no expectation of review, compensation or consideration of any type.
BINDING ARBITRATION AND CLASS ACTION WAIVER (Applicable to US users only)
PROCEEDINGS TO RESOLVE OR LITIGATE A DISPUTE IN ANY FORUM WILL BE CONDUCTED ON AN INDIVIDUAL BASIS. Neither you nor us will seek to have a dispute heard as a class action or private attorney general action or in any other proceeding in which either party acts or proposes to act in a representative capacity. No arbitration or proceeding can be combined with another without the prior written consent of all parties to the arbitrations or proceedings.
You and our agreement to arbitrate, as provided below, all disputes between you (including any related disputes involving us, its subsidiaries or its affiliates), that are not resolved informally, except disputes relating to the ownership or enforcement of intellectual property rights. "Dispute" includes any dispute, action, or other controversy, whether based on past, present, or future events, between you and us concerning the Services or this Agreement, whether in contract, tort, warranty, statute, regulation, or other legal or equitable basis. You and us empower the arbitrator with the exclusive authority to resolve any dispute relating to the interpretation, applicability or enforceability of these terms or the formation of this contract, including the arbitrability of any dispute and any claim that all or any part of this Agreement are void or voidable.
In the event of a dispute, you or us must send to the other party a notice of dispute, which is a written statement that sets forth the name, address, and contact information of the party giving the notice, the facts giving rise to the dispute, and the relief requested. You must send any notice of dispute to legalops@thesoul-publishing.com, Attention: Legal. We will send any notice of dispute to you at the contact information we have for you. You and us will attempt to resolve a dispute through informal negotiation within sixty (60) days from the date the notice of dispute is sent. After that sixty (60) day period and not before, you or we may commence an arbitration proceeding. You may instead litigate a dispute in small claims court if the dispute meets the requirements to be heard in small claims court, whether or not you negotiated informally first.
If you and us do not resolve a dispute by informal negotiation or in small claims court, the dispute shall be resolved by binding arbitration before a neutral arbitrator whose decision will be final except for a limited right of appeal under the U.S. Federal Arbitration Act. YOU ARE GIVING UP THE RIGHT TO LITIGATE A DISPUTE IN COURT BEFORE A JUDGE OR JURY. Arbitration will be administered by JAMS Mediation, Arbitration and ADR Services ("JAMS") in accordance with the JAMS Streamlined Arbitration Rules and Procedures (the "JAMS Rules"). The JAMS Rules and instructions about how to initiate an arbitration are available at www.jamsadr.com or 1-800-352-5267. Arbitration may be conducted in person, through the submission of documents, by phone, or online. Proceedings that cannot be conducted through the submission of documents, by phone, or online, will take place in the borough of Manhattan, New York, New York, whichever is more convenient for you; provided, however, that if circumstances prevent you from traveling to Los Angeles or New York, JAMS may hold an in-person hearing in your hometown area. You and our agreement to submit to the exclusive jurisdiction of the federal or state courts located in either Los Angeles, California or the borough of Manhattan, New York, New York, whichever is more convenient for you, in order to compel arbitration, to stay proceedings pending arbitration, or to confirm, modify, vacate, or enter judgment on the award entered by the arbitrator. The arbitrator may award damages to you individually as a court could, including declaratory or injunctive relief, but only to the extent required to satisfy your individual claim.
In accordance with the JAMS Rules, the party initiating the arbitration (either you or us) is responsible for paying the filing fee. However, if the arbitrator issues you an award of damages and: (a) that award is greater than the amount of our last written settlement offer; or (b) if we did not make a settlement offer, then in addition to paying for any JAMS Case Management Fees and all professional fees for the arbitrator's services, we will reimburse you for the filing fees you incurred.
Except as provided above with respect to jurisdiction in Manhattan, New York, New York, nothing in this arbitration provision shall be construed as consent by us to the jurisdiction of any other court with regard to disputes, claims or controversies unrelated to the Services or this Agreement.
Additional Provisions
Choice of Forum. You agree that any action at law or in equity arising out of or relating to this Agreement that is not subject to arbitration shall be filed, only before the courts of the Republic of Cyprus and you consent and submit to the personal jurisdiction of such courts for the purposes of litigating such action.
Choice of Law. This Agreement is governed by and construed in accordance with the laws of the Republic of Cyprus, without giving effect to any conflict of law principles.
Severability. If any provision of this Agreement shall be unlawful, void or for any reason unenforceable, then that provision shall be deemed severable from this Agreement and shall not affect the validity and enforceability of any remaining provisions.
Survival. The provisions of this Agreement which by their nature should survive the termination of this Agreement shall survive such termination, including but not limited to the restrictions, disclaimers, limitations, our rights to use submitted content, and rules regarding dispute resolution.
Waiver. No waiver of any provision of this Agreement by us shall be deemed a further or continuing waiver of such provision or any other provision, and our failure to assert any right or provision under this Agreement shall not constitute a waiver of such right or provision.